The hundred Euro pair of socks: How power brands work.
A hundred Euro for a pair of socks? I hope you laugh out loud at the thought of someone spending so much money for this. But at the brand Gucci, people would probably just smile at such a reaction because it is a top seller of the spring collection of 2018.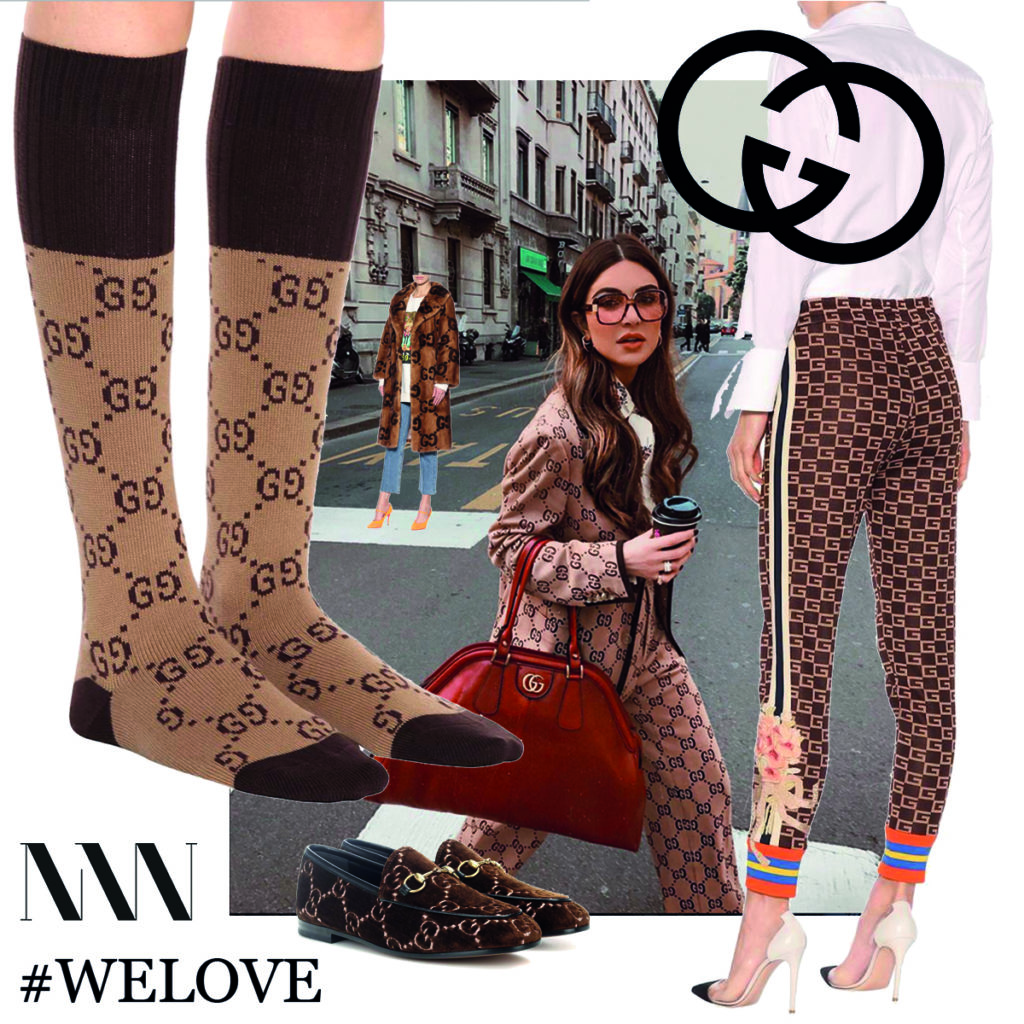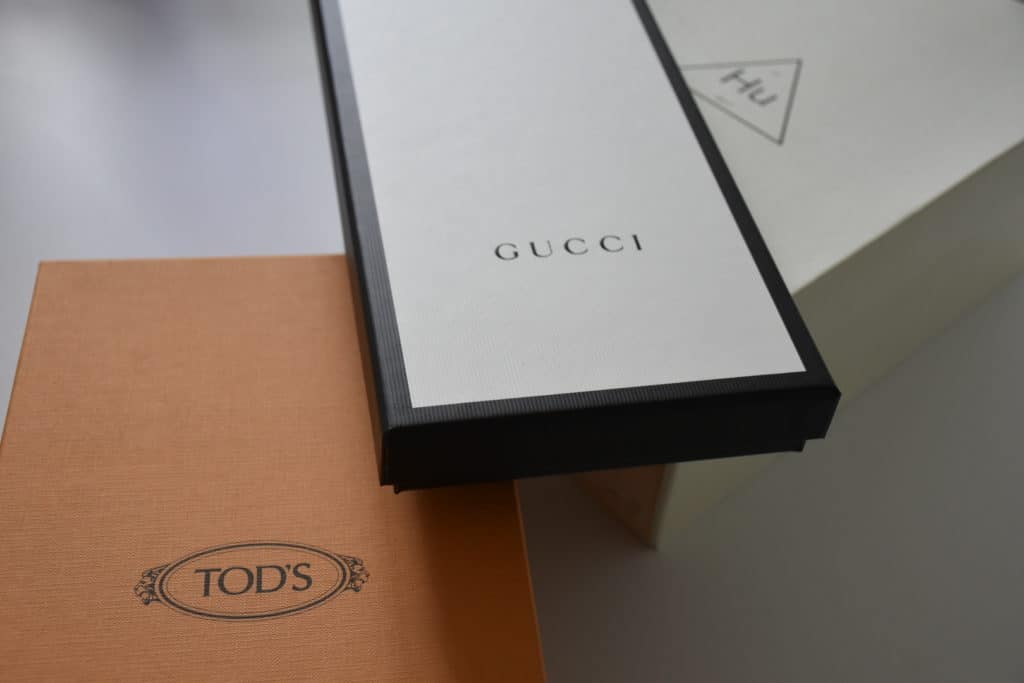 The production costs of a normal no-name pair of cotton socks are certainly far below one Euro. At this point in time, they are a commodity: functional and completely interchangeable. They keep feet warm and clean, that´s it.
Etiquette says that a nice pair of shoes is a special business card of a person´s appearance. An equally special pair of shoes can quickly upgrade an old outfit and let it appear new. So, it only makes sense to complement one´s footwear with a high-quality sock. This is where design attributes and the related brand come into play. The average German spends about 10 Euro for such a pair of socks from the brand Falke or a similar one. People trust the brand because it stands for quality and has an unmistakably simple design. With the in-house brand Burlington one creates a clear brand statement for one´s look with the well-known diamond pattern. But whether this justifies the ten-times-higher-price remains a question of opinion.
In 2017, rapper Lil Pump started a real hype with his song Gucci Gang and the hashtag #guccigang quickly spread on social media. The Gucci grandma seems long forgotten, long live the Gucci Gang!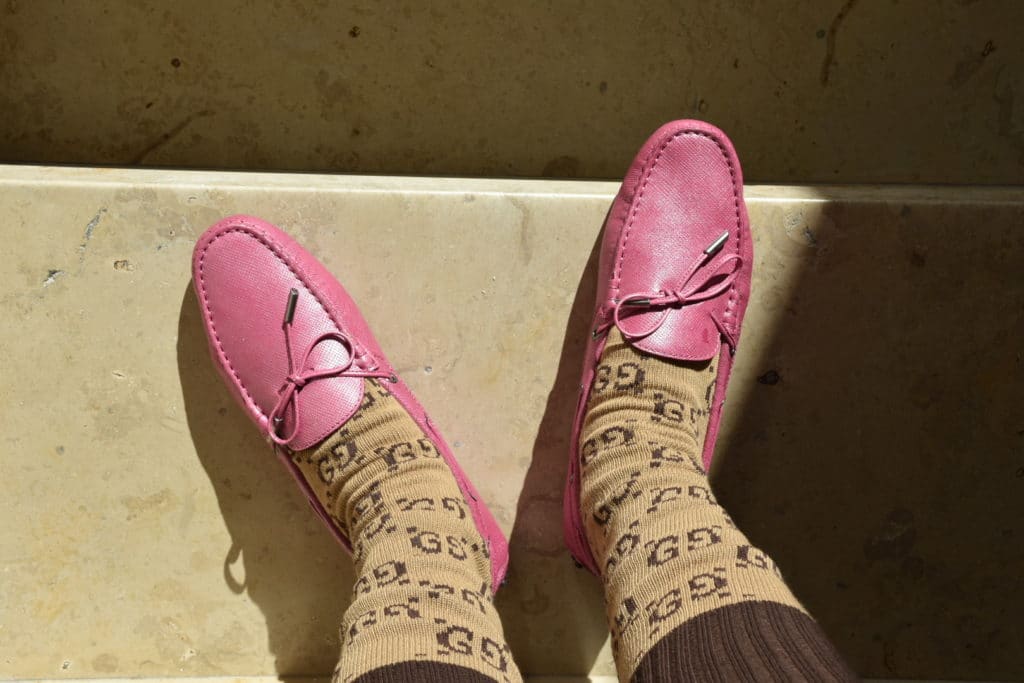 In his work for Gucci, creative director Alessandro Michele constantly redefines the rules, which have long persisted in the fashion industry. This goes for the aesthetics of his collections as well as the entire image of the brand – everything, which their "branding" includes. In the campaigns, fantastic worlds and characters are created in a way we have not known them before. They carry titles such as "Utopian Fantasy" by the artist Ignasi Monreal or Gucci Galaxie.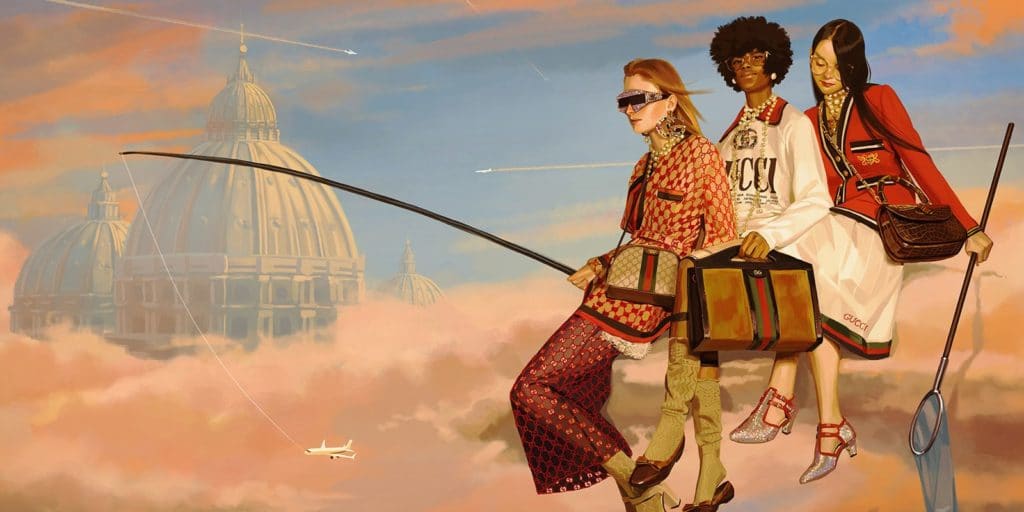 The 100 Euro for the socks is the admission ticket into the galactic Gucci Gang. Are we really still talking about socks? No, this about the coolest fashion gang in the world.