Slipping like Michael Jackson
Why I will forever be a 90ies kid.
Michael Jackson´s moonwalk will probably never be forgotten: just like Aerobics and the matching ankle warmers belong to Jane Fonda, slippers and white tennis socks belong to MJ. I am convinced that the moonwalk would have been only half as successful and extraordinary without this look.
Why? Because tennis socks and sneakers simply go together too well and slippers with cotton socks are square. With this opinion I am outing myself as a 90ies kid.
Whoever says that I have no taste, can alternatively orient themselves towards Dapper Dan. His fashion shaped the aesthetics of an entire generation of African-Americans. In several acts, Gucci´s creative director Alessandro Michele celebrates the resurrection of genius: first, the Florentine fashion label casted the today 73-year-old as a testimonial for the winter campaign of 2017.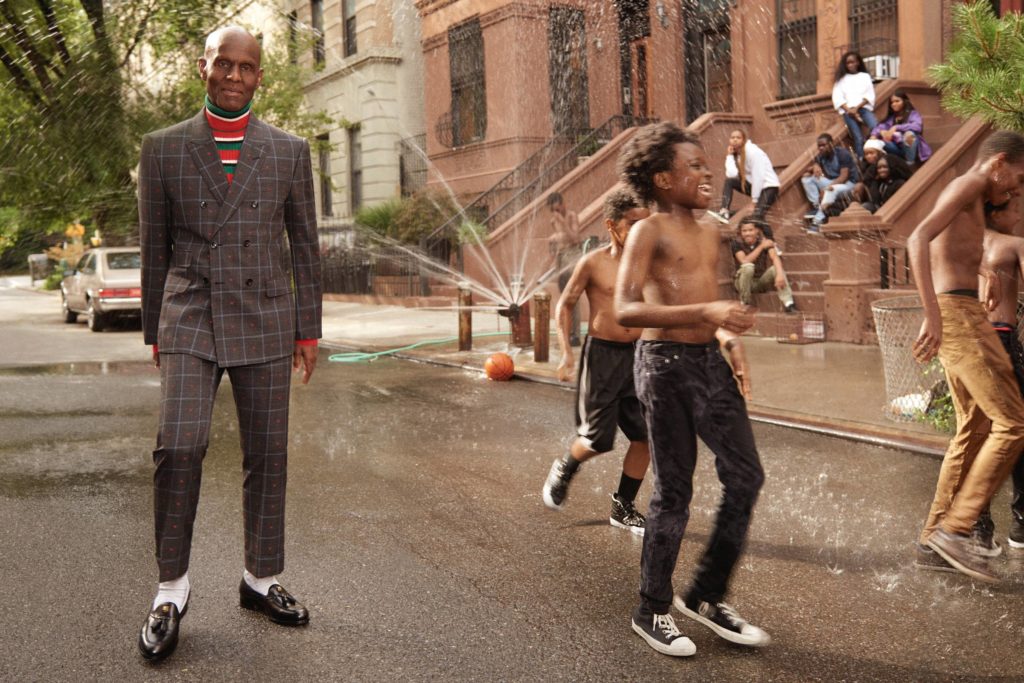 Now, Gucci set up a new, elegant tailor shop at Lenox Avenue in Harlem for him, which will be inaugurated these days. The doors will only be opened for people with an appointment. Now that´s what you call style!