Future Cuisine: Are you still cooking or already ordering?
Three (!) months ago, we moved into our Hamburg apartment and are now (!) finally the proud owners of a kitchen. Amen! Did we suffer from hunger during this time? No, of course not.
To be honest, it was fine, maybe even too good!? But don´t get me wrong: I would personally never be able to live without a kitchen.
But I must say that I did notice that online platforms for grocery delivery are getting increasingly better and could lead to a change of paradigm. While we mostly cook and sometimes order food nowadays, food delivery could become the standard in the future and we will only cook ourselves on special occasions. Regarding special occasions, I can add the following aspect: if real restaurant visits become a daily thing, they lose their appeal at the latest after three weeks and become annoying. After a long day of work or on a lazy weekend, people really yearn for their own four walls and intimacy. Even though the very friendly Lieferhelden actually never bother anyone with their short delivery.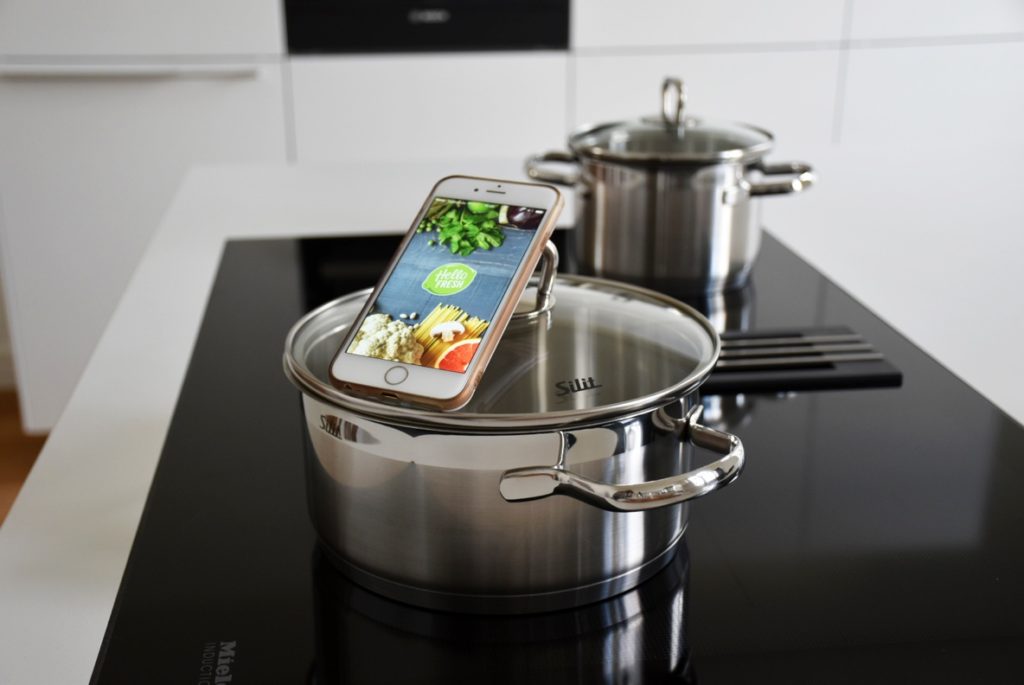 For a long time, I avoided delivery services because you had to wait for up to an hour and then I often only received lukewarm pizza. Foodora proved me wrong and can let the customer know the exact delivery time with a real-time tracker and tracing options and can show the respective location of the delivery. I know how long the delivery time will be and can plan accordingly. This way, it is possible that no more than 20 minutes pass from placing an order to the delivery – perfect, if you are really hungry and as impatient as me. If you place orders regularly, the delivery fee is even dropped, so that there is no disadvantage to going to a restaurant. And the best thing: the food is still steaming hot when I open it. I can track my order because the route and the exact location are displayed. The system learns from my orders and suggests according menus and offers.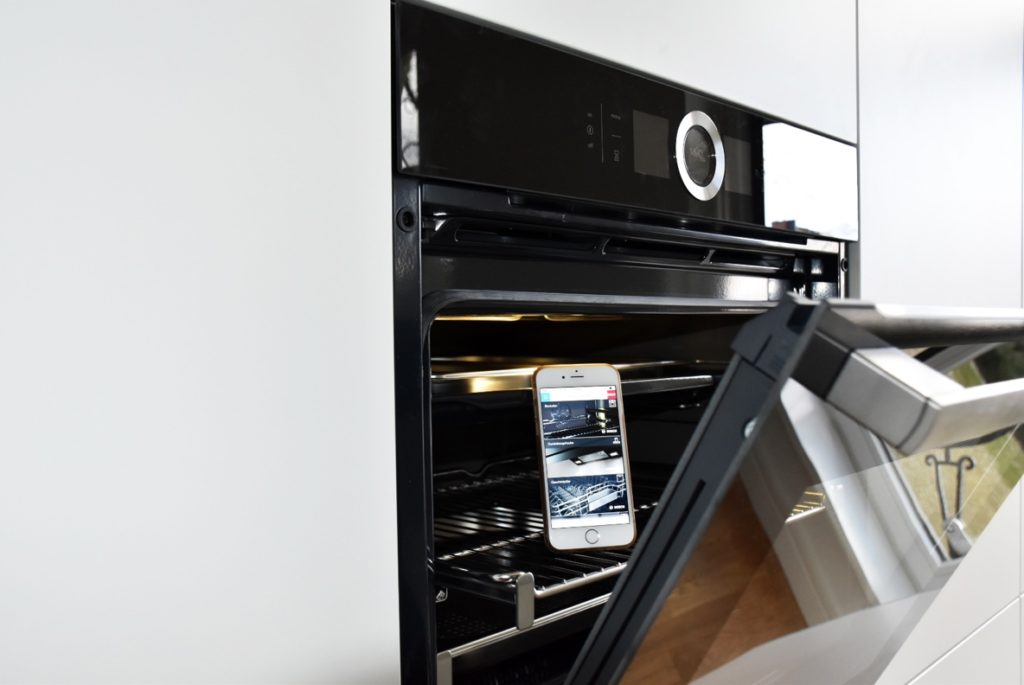 With Amazon prime now, I can even order additional individual food products, which I know and value from my local retailers. This way, there will be no surprise in the bag. And I can select time slots outside of the normal business hours for the delivery. This is especially convenient when you are on a business trip and otherwise an empty refrigerator is waiting for you at home.This brings me to the further digitalization of the kitchen, which I will use from now on. Nowadays, people cook via an app, meaning that they already turn on their oven for a casserole from the office. With the Home Connect App I control my Bosch oven. Via this app, a glance at your smartphone at the supermarket tells you what is missing in the refrigerator for lunch. Of course, it is connected like the rest of the smart kitchen. The exhaust hood and stove are already communicating with each other.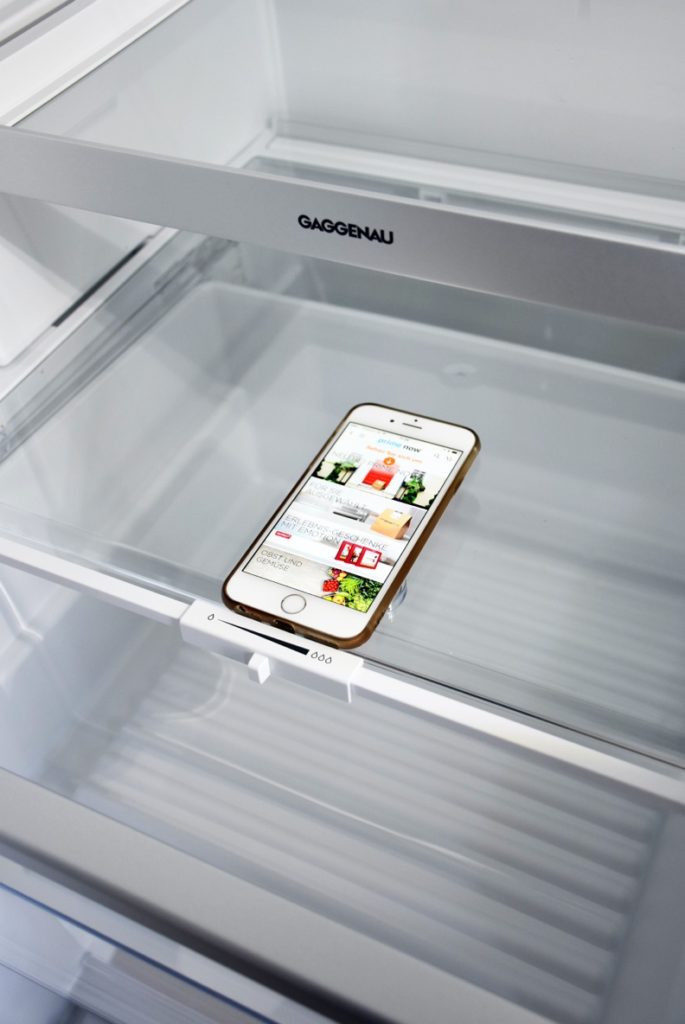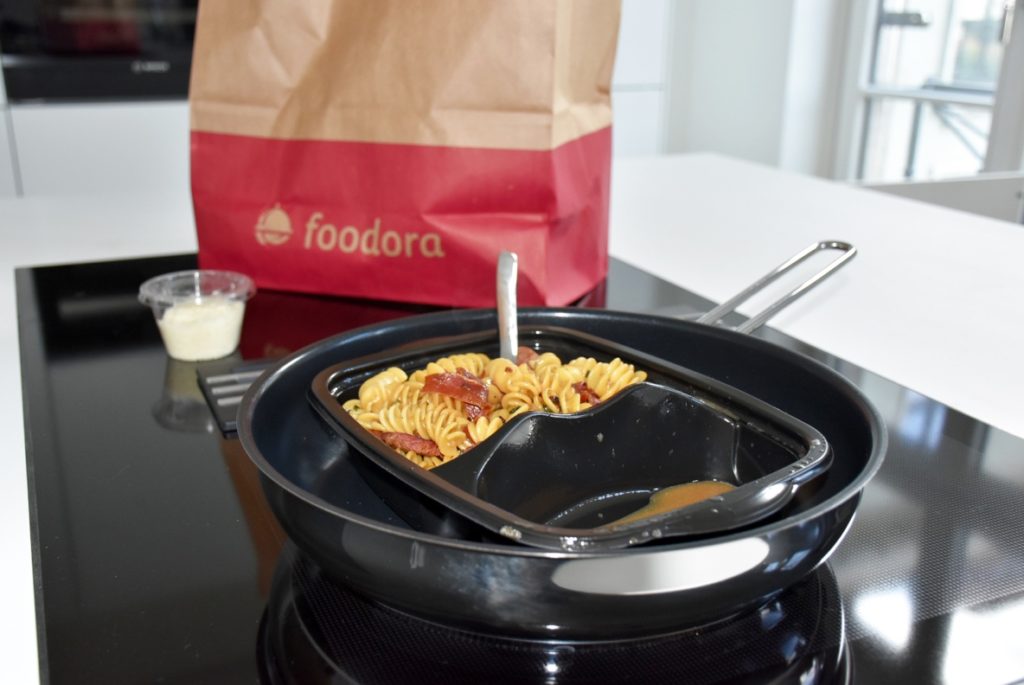 This way, not only the kitchen steam actually created by cooking is exhausted – more often via downdraft ventilation directly on the stovetop. Sensors make sure that the water doesn´t boil over anymore when cooking pasta and the steak doesn´t burn in the pan. This way, cooking is even more fun and simply takes care of the annoying part for me.
Long live the kitchen!