Fuorisalone 2018: Meine Highlights von der Milan Design Week.
Heute geht die Milan Design Week zu Ende. Neben der Messe Salone del Mobile gibt es ein Programm mit über 2.000 Locations über die ganze Stadt Stadt verteilt, insbesondere in den Stadtvierteln Brera und Tortona. Sie nennt sich Fuorisalone 2018 und es gibt keine einheitliche Organisation. Da ist der persönliche Trüffelschwein-Instinkt gefragt, um für einen selbst die interessanten Ausstellungen zu finden. Ich hatte leider nur einen Tag Zeit mir die Events in der Stadt anzusehen. Ich habe für euch einen kleinen Einblick in meine persönliche Highlights zusammengestellt.
COS × PHILLIP K. SMITH III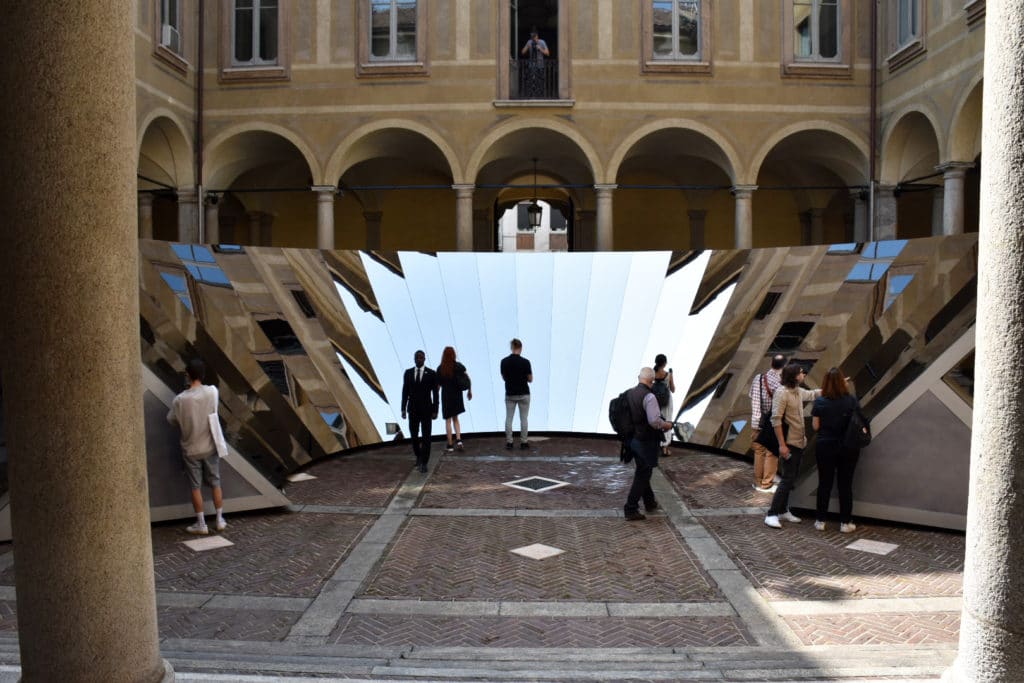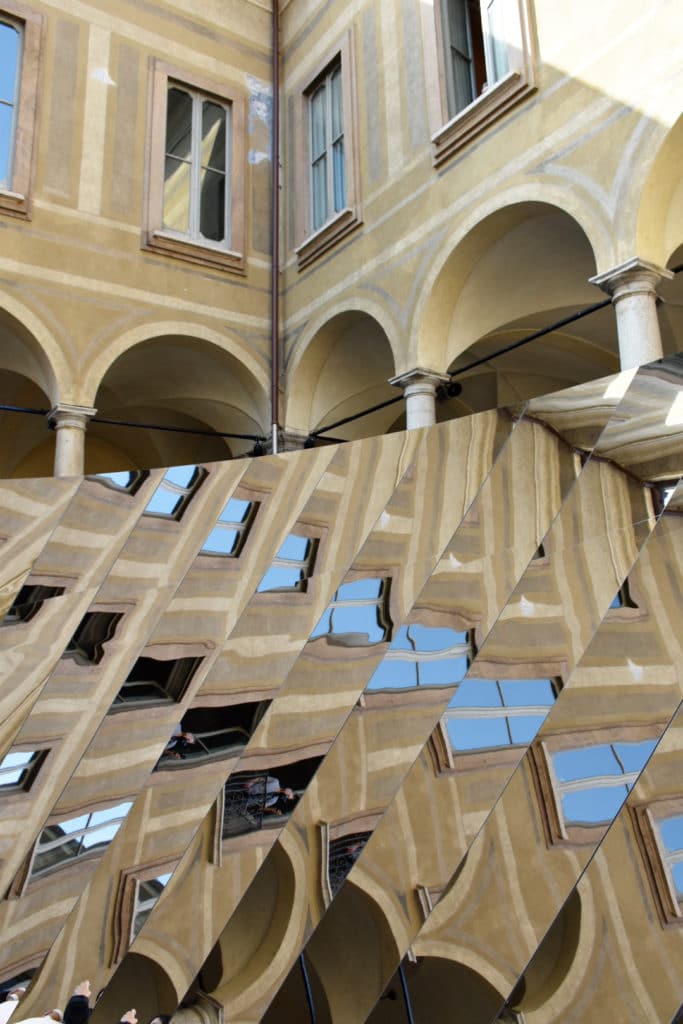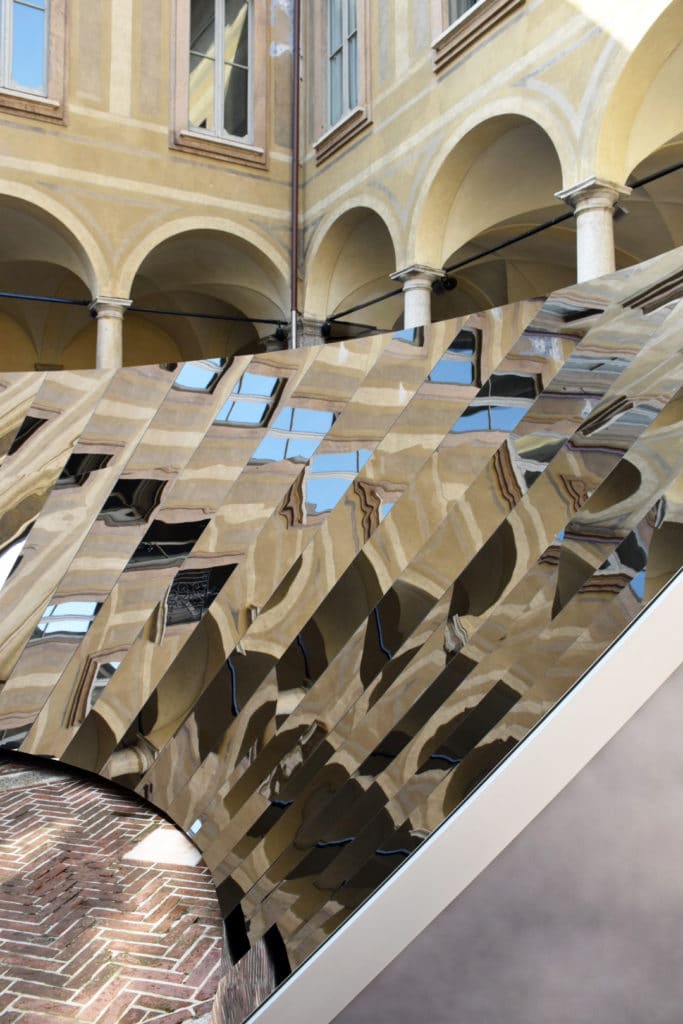 To celebrate our seventh year at Salone del Mobile, Cos has partnered with American artist, Phillip K. Smith III to create Open Sky – a light and reflection-based art installation. The piece is housed in Palazzo Isimbardi, a building dating back to the 16th century located on Milan's Corso Monforte. Influenced by this setting, Smith's inspiration for the installation came from Renaissance architecture, the Milanese sky and the aesthetics of COS. Designed to respond to its surroundings, Open Sky creates a spatiotemporal experience, with its reflections utilizing light, space, colour and the changing environment as a medium. Upon entering the courtyard of Palazzo Isimbardi, the architectural form of the installation invites visitors to explore a setting that appears to alter all the time. By framing the Milanese sky within mirrors, the outdoor piece captures what would otherwise seem ephemeral.
HAY MILAN DESIGN WEEK 2018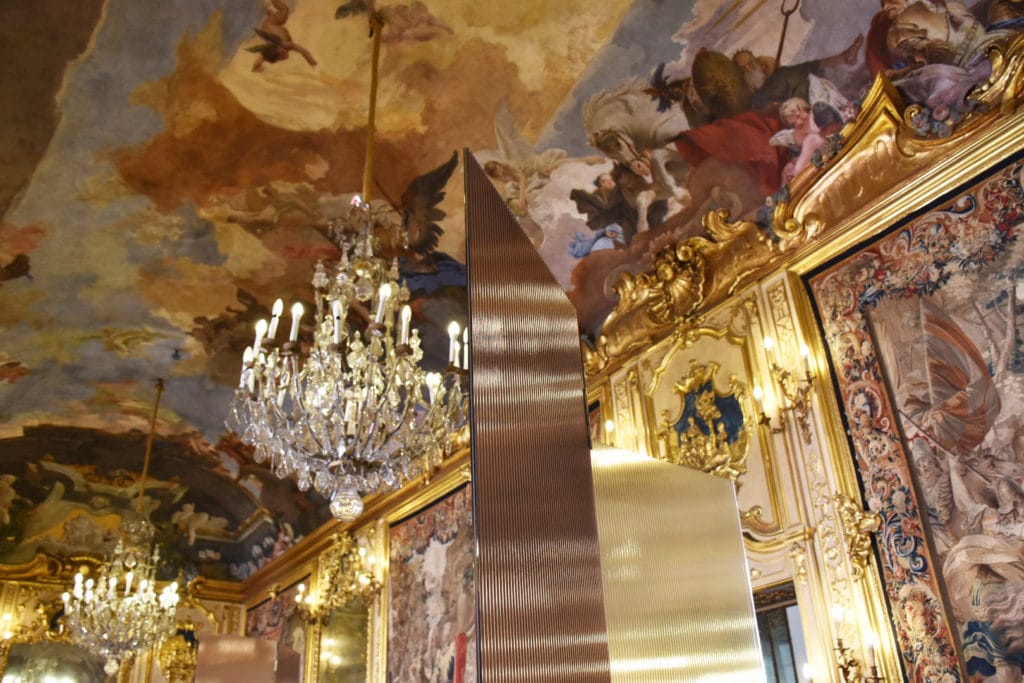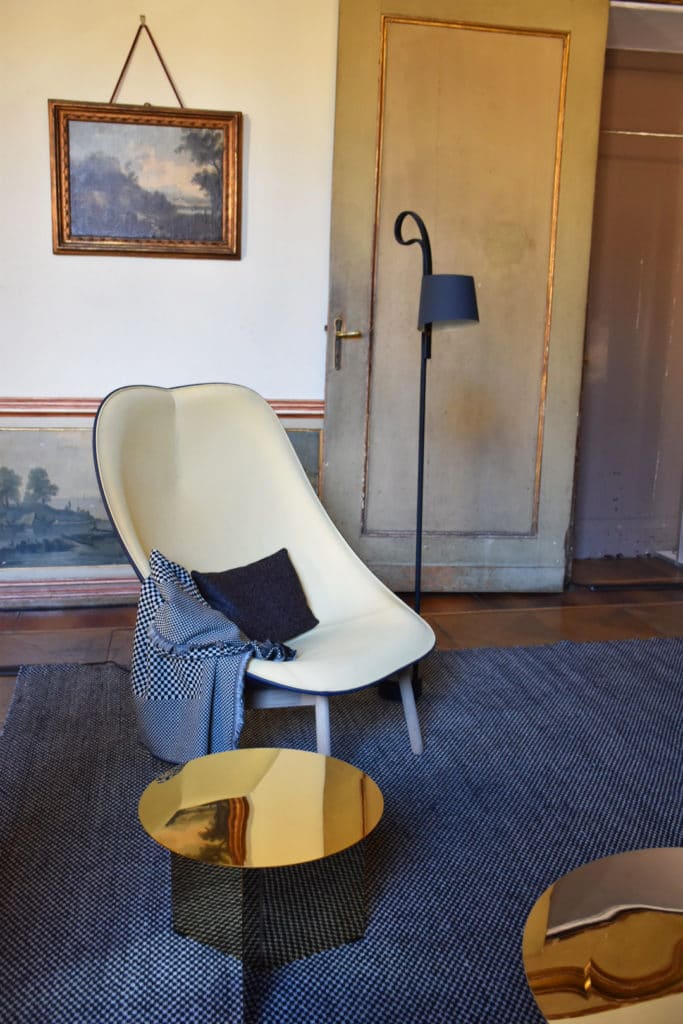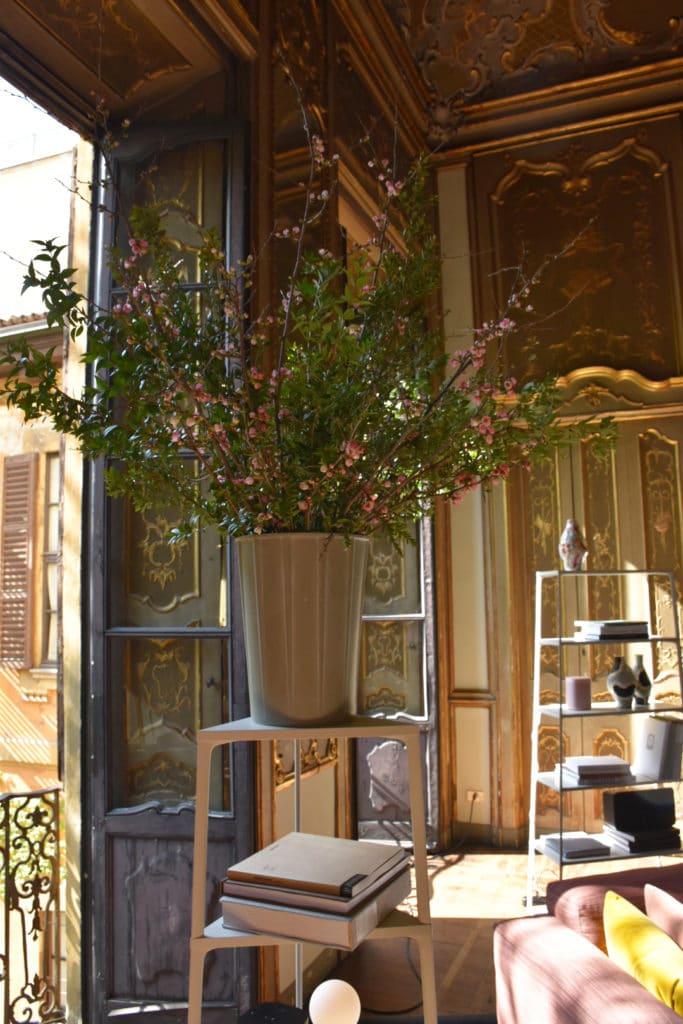 HAY is lauching multiple new products from Ronan & Erwin Bouroullec, Stefan Diez, GamFratesi, Shane Schneck and many more, ranging from furniture to textiles as well as accessories and lighting.
Located in the heart of Milan at the historical Palazzo Clerici, the exhibition offers 1500 qm of design for everyday living and working environments. The ornate atmosphere of Clerici sets the framework for a series of installations that celebrate the past while evolving for the future.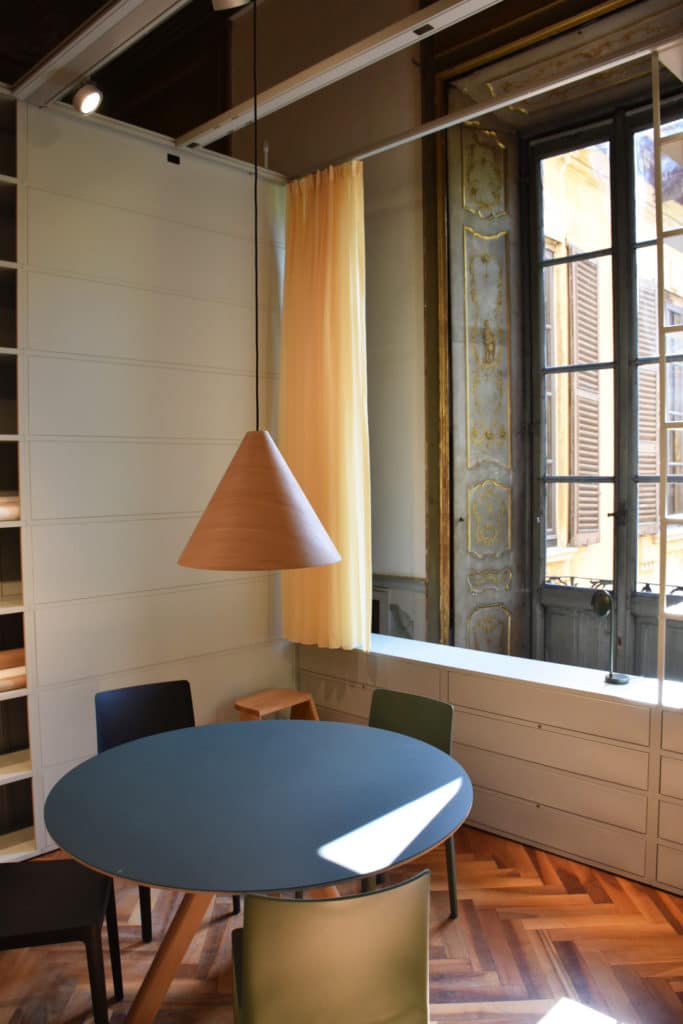 MINI LIVING | BUILT BY ALL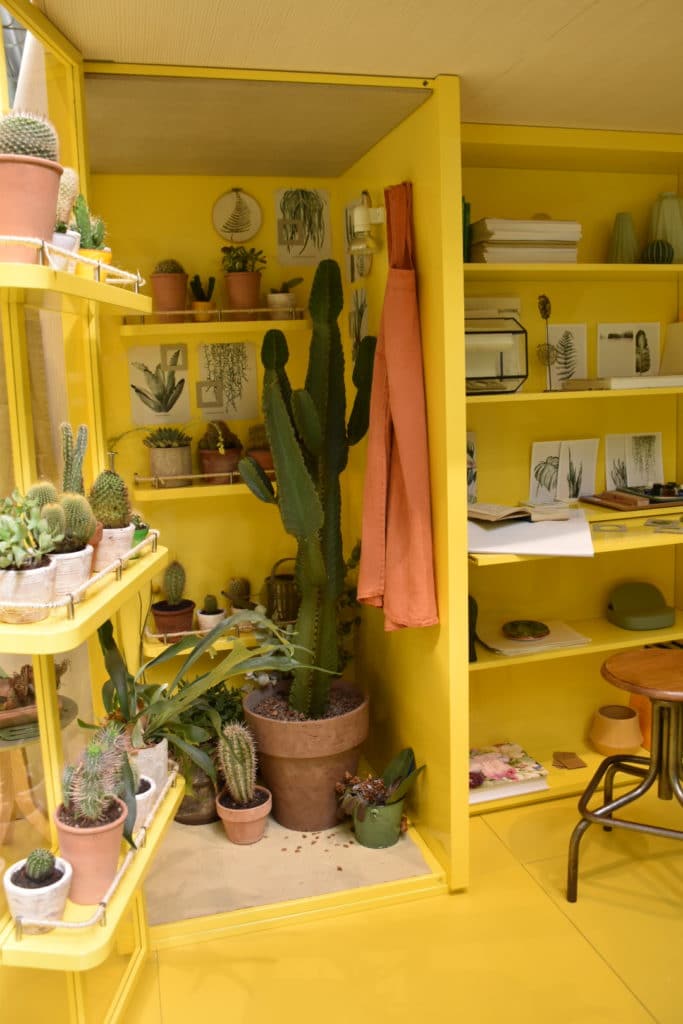 MINI LIVING
presents a brand new installation at this year's Salone del Mobile in Milan. A concept that truly turns the conventional top-down design process in architecture upside down.
The future no longer lies in the hands of experts alone. When it comes to housing and everyday life, inhabitants are increasingly playing a key role. Appreciating and celebrating this fact, MINI LIVING encourages individuals to develop their own environments in its FACTORY OF IDEAS at Salone del Mobile 2018.
As a demand of modern urban life, buildings are more than a lone working task of architects, but rather a creative teamwork approach to develop new habitats. A growing number of people occupy a limited amount of space, living mobile lifestyles that require flexible forms of cohabitation depending on their individual needs and choices.