Forgotten places: Balenario 6 x GG Marmont Velvet
Why do places, whose best days are long gone, and which were neglected, fascinate us? Is it the memory of old times that creates a romantic feeling?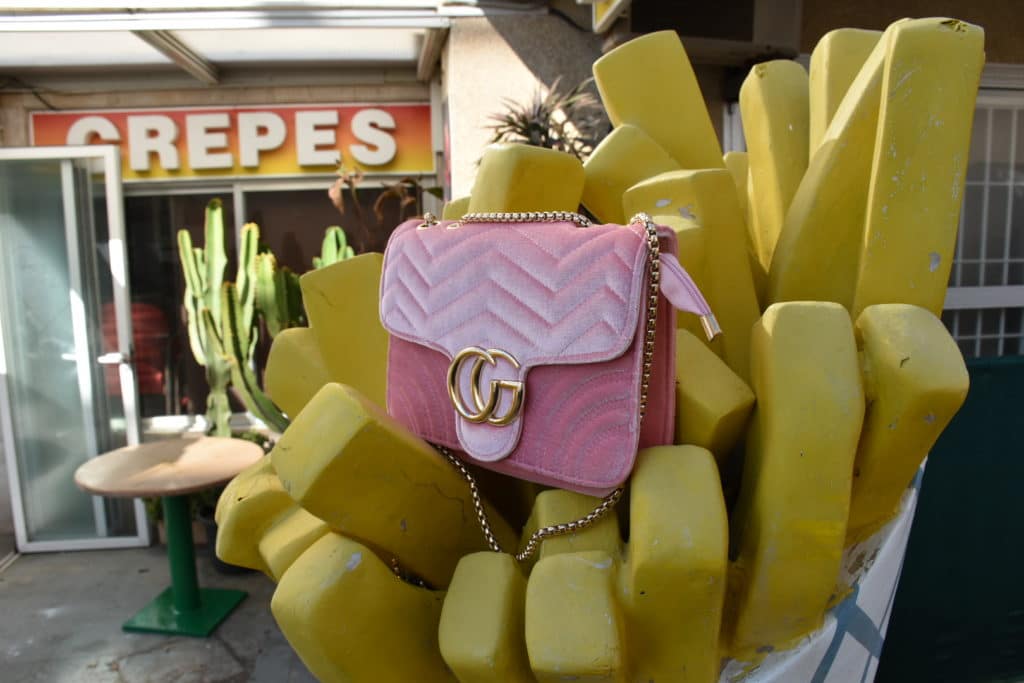 It is most apparent in vacation destinations, which are forgotten for several months in low season and only shine during high season with the new guests. The terraces of the cafes are empty, the colors of the walls are faded, and rust and garbage are everywhere. Letterings, banners, and requisites, which are already old, signalize one´s own transience.
I visited the famous Ballermann 6 for you and gathered some impressions. And some situations, which are typical for touristic vacation destinations, actually reminded me of my childhood.
I immediately fell in love with the XL French fry bag with its happy face.
 I tried bringing back the glamour of the past years by combining the scenes with a requisite from today: the GG Marmont Velvet Shoulderbag because retro is definitely the new chic.