A TRIBUTE TO THE MUNICH OKTOBERFEST: THE SoLebIch Apartment.
Im Herzen von München wurde das vierte SoLebIch-Apartment im Showroom von USM am Wittelsbacherplatz eröffnet. Mit dem Einrichtungskonzept wird zwischen Zuckerwatte und Lebkuchenherz eine Hommage an das traditionelle Münchner Oktoberfest gefeiert, welches in diesem Jahr erstmals seit 72 Jahren nicht stattfindet. Das Konzept der SoLebIch-Gründerin Nicole Maalouf orientiert sich an den süßen Freuden des historischen Jahrmarkts.
Auf 400m² wird die Vielfältigkeit der USM Designklassiker in Kombination mit zahlreichen weiteren Möbelmarken gezeigt. Bis zum 2. November können Design-Enthusiasten hier Möbel von Hästens, Jan Kath, Caparol Icons, Freifrau oder Louis Poulsen, aber auch Nachwuchstalente wie die Sofamacher von Noah Living oder das Designstudio Ttato entdecken.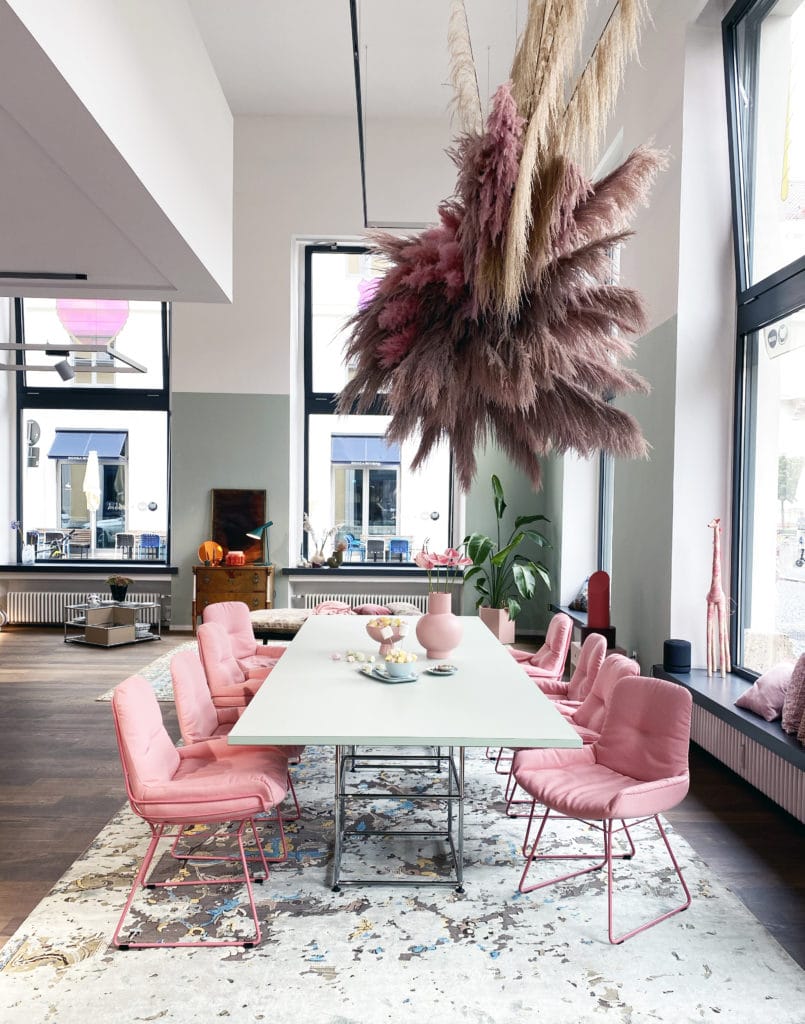 Zuckerwatte – Zartes Zusammenkommen
Watteweich gebettet und umgeben von schwebender Leichtigkeit zeigt sich das Esszimmer wie die gesponnenen Zuckerfäden der Zuckerwatte, die bereits im 16. Jahrhundert in Rezeptbüchern Erwähnung fand.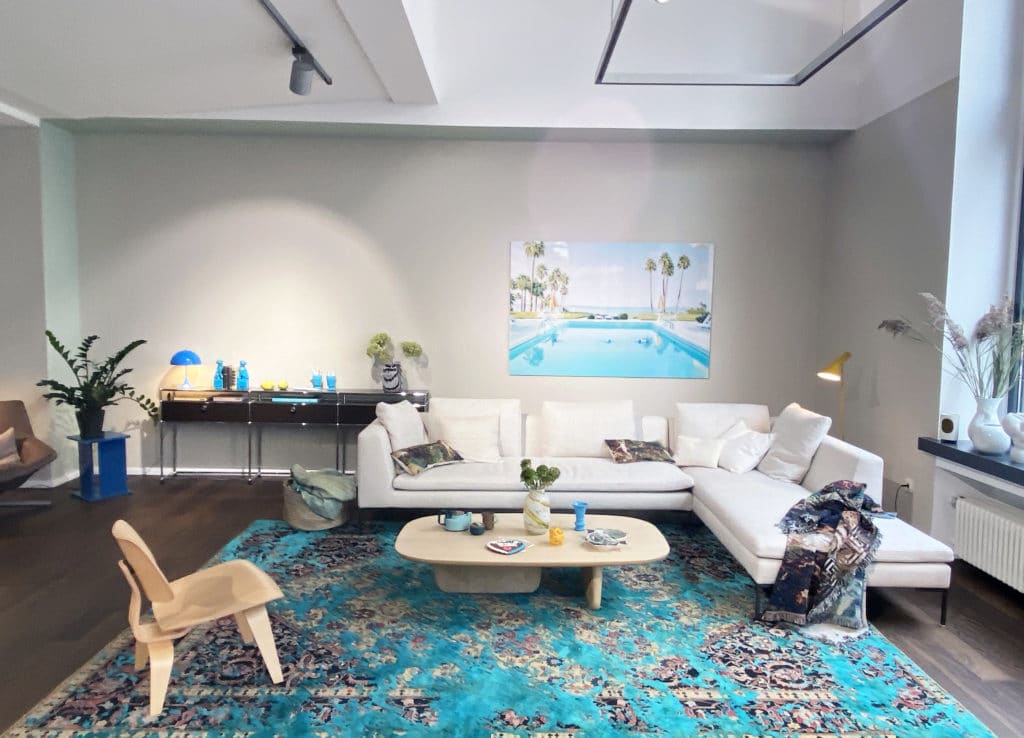 Lebkuchenherz – Honiggesüßte Muße
Bereits die alten Ägypter kannten honiggesüßte Kuchen und auch wir genießen die wohlig warmen, kuscheligen Momente auf dem Sofa im Wohnzimmer.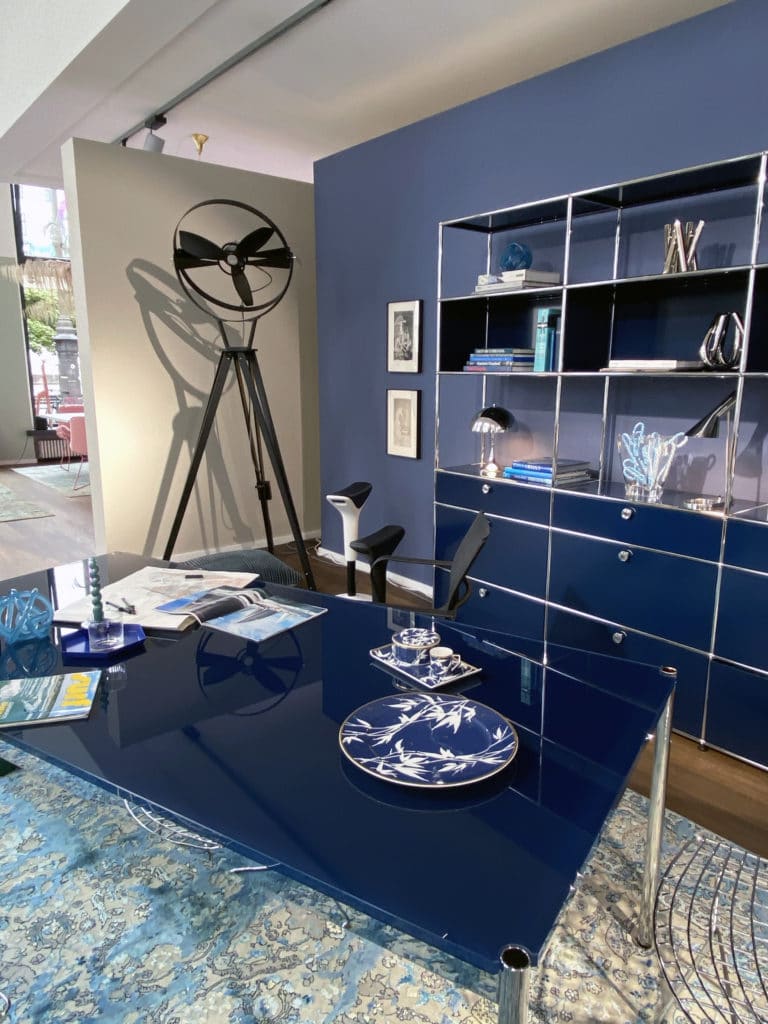 Zuckerstange – Süße Berufung
Die stangenförmige Süßigkeit verdanken wir einem kreativen Chorleiter, der sie 1670 erfand, um beim weihnachtlichen Krippenspiel den Lärm der Kinder einzudämmen. Auch im Homeoffice bietet sie eine willkommene Ablenkung.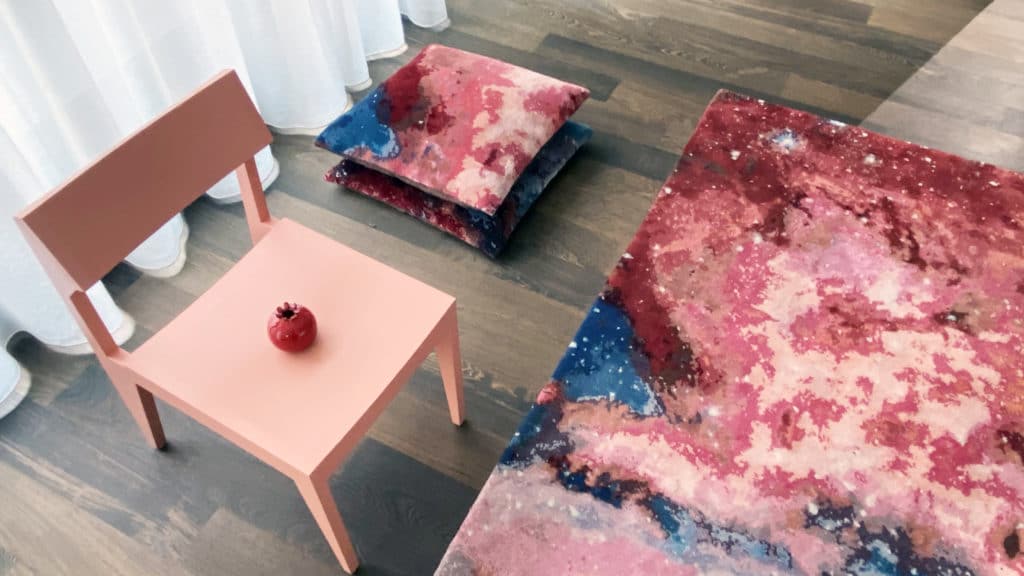 Paradiesapfel – Sinnliche Versuchung
Ein mit rotem Zuckerguss überzogener Apfel ist seit jeher eine beliebte Süßigkeit auf Herbstfesten. Auch bekannt als Liebesapfel, verspricht die verbotene Frucht im Schlafzimmer eine süße Verführung.*
*Dieser Beitrag ist eine Empfehlung für meine Leser und in keinerlei Kooperation mit SoLebIch entstanden: #WerbungausBegeisterung. Die Verlinkung ist ein Service an meine Leser.